Observed Rainfall Monitoring (0.1-deg GSMap Now)
GSMaP is a blended Microwave-IR product and has been developed in Japan for the Global Precipitation Measurement (GPM) mission with a spatial resolution of 0.1 degree.

24-hr accumulated and the latest hourly rain rate maps are based on the GSMap product and produced by HII

Rain intensity is categorized into four groups (light, moderate, heavy, and violent) according to the TMD
7-day Rainfall Forecast (Coupled WRF-ROMS Model)
The first 3-day forecast with the highest spatial resolution of grid spacing at 3 km, while following days are run at grid spacing of 9 km.
Rain intensity is categorized into four groups: light (<10 mm), moderate, (10-35 mm), heavy (35-90 mm), and violent rain (>95 mm) following a 24-hr accumulated rainfall by Thai Meteorological Department (TMD).
The model forecast is issued twice a day by HII for the initial condition at 00 UTC and 12 UTC.
The forecast is subject to be changed depending on initial condition, hence please use the most up to date version.
Cloud Top Temperature (HIMAWARI-9)
Estimation of cloud top temperature (CTT) from Himawari-9 provided by JAXA.

The estimated CTT map is routinely updated every hour by HII

The higher magnitude of the CTT, the more severe weather is expected.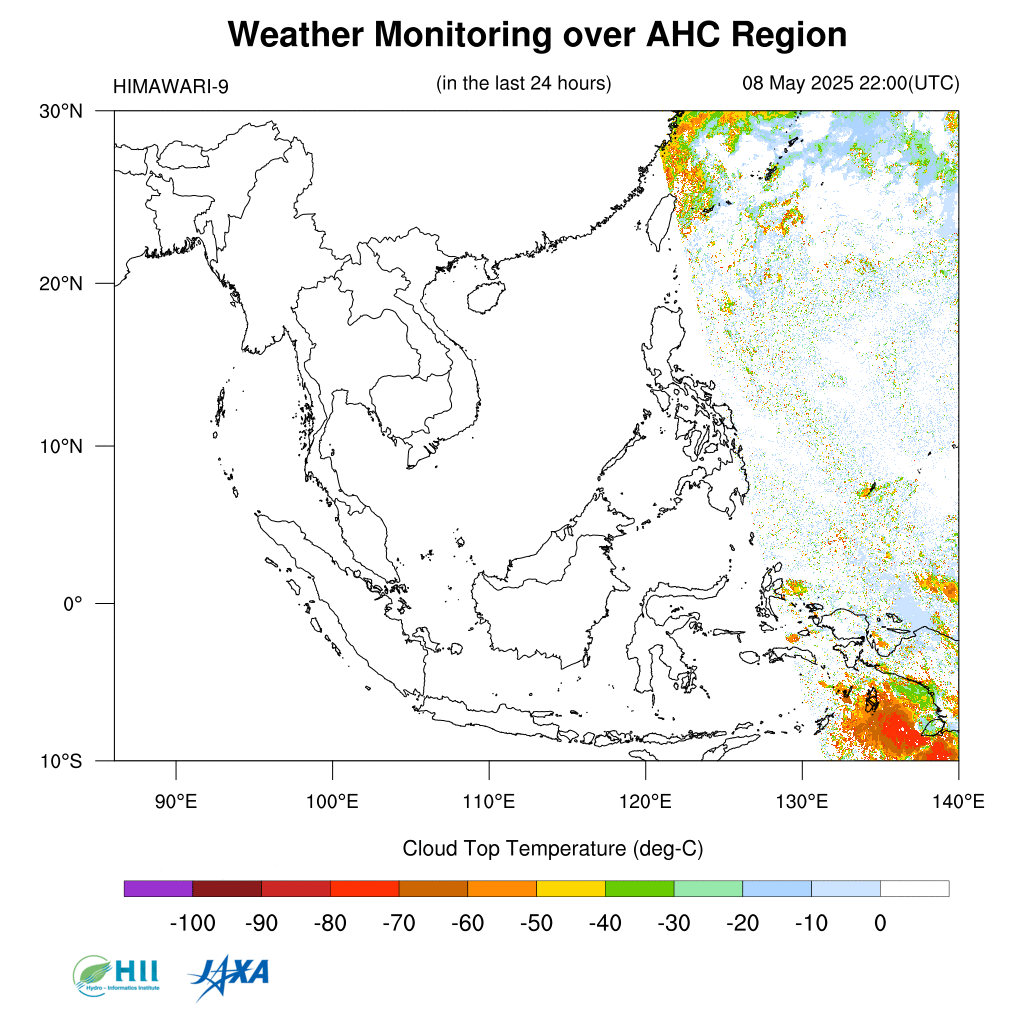 ---